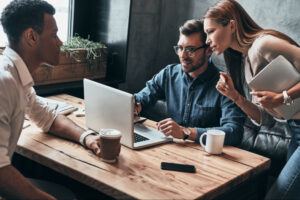 Within the boundless pages of this article, lies the key to unlocking your entrepreneurial dreams. Herein, I shall elucidate the sacred strategies that bestow a formidable advantage, elevating your chances of triumph. I must confess, however, that venturing into the domain of online business is a Herculean task, far more arduous than the average person envisions.
Yet fear not, for within these very words lie the coveted secrets that shall hasten the birthing of your online empire. Prepare to be enlightened, for I shall unveil what I consider to be one of the paramount's and most accessible paths to commence your online business odyssey.
Immerse yourself in the labyrinth of knowledge within these pages, where the coveted wisdom of brick-and-mortar start-up franchises shall be bestowed upon you. Additionally, I shall unveil the magnificent realm of online business, presenting lucrative opportunities that require no initial investment, enabling you to swiftly embark upon the journey of financial prosperity.
What's The Benefit of Owning a Franchise Business-The In's $ Out's!
How to Buy a Franchise Business
A franchise business requires a signed multi-year lease for each location with no option to move, once you have a location it's yours until you get brought out or the franchisor's owners let you out.
Most franchisors want to make sure that franchisees are financially stable and can cover the startup expenses of the operation. To do this, these companies will look into your finances and ask you to disclose all your assets and liabilities on your application. A word of caution, be open and honest about your finances through the process and understand that this is part of getting the application approved.
This is not made public, "but some sources say that many of these companies only work with individuals that have a net worth of $80,000 and liquid (cash) assets totaling at least $30,000. Other sources put the range in the high hundreds of thousands of net worth and hundreds of thousands in liquidity.
There Are Ways of Getting Around Being Stuck with a Hefty Bill!
One way people acquire franchises is by involving family members who can assist with upfront costs and monthly fees. In return for their support, they are typically offered a percentage of the business.
If you don't have family members available or working with them doesn't work out for you, finding a partner might be a suitable alternative. Many business startups involve partnerships, allowing for shared responsibilities and resources.
Consider individuals you grew up with and have developed strong bonds with. Childhood friends often bring a sense of trust and familiarity to a partnership.
Additionally, your current colleagues might share your desire to escape working for someone else and have contemplated the idea of starting a business themselves.
Regarding the business aspect of starting a partnership, it is advisable to seek guidance from an attorney. Their expertise can help ensure a smooth and legally sound process. Consulting an attorney also helps maintain the integrity of your relationships with family and friends, ensuring that they remain as close as ever.
By following these steps, you can establish a successful business partnership and enjoy the support of those closest to you.
Steps to Buy a Franchise:
When comparing franchise ownership to starting a business from scratch, there are distinct benefits that come with owning a franchise. Here are some expert tips to consider:
Established Reputation: Unlike starting a business from the ground up, owning a franchise gives you the advantage of an already proven product or service. The franchise brand has an established reputation, and customers are familiar with the quality and value it offers.
Recognizable Brand: Franchises typically operate under a well-known and recognizable brand name. This brand recognition can attract customers, instill trust, and generate a steady customer base from the start. Building brand awareness from scratch can be a challenging and time-consuming process for new businesses.
Business Plan and Support: Franchises often come with a comprehensive business plan that has been tested and refined over time. This plan provides guidance on various aspects, such as operations, marketing, and customer acquisition. Additionally, franchisors typically offer ongoing support and training to franchisees, ensuring they have the resources and knowledge to succeed.
Economies of Scale: Franchises may benefit from economies of scale, allowing them to access favorable pricing, bulk purchasing power, and shared resources. This can lead to cost savings and improved profitability compared to independent businesses.
Proven Success: Franchises have a track record of success. You can research the performance and profitability of existing franchise locations before making a decision. This information can give you confidence in the potential of the business and help you make an informed choice.
These perks make franchise ownership an appealing option for many entrepreneurs. By leveraging an established brand, proven systems, and ongoing support, franchisees can increase their chances of success and minimize some of the uncertainties associated with starting a business from scratch.
What are the advantages of owning a franchise?
Name recognition
The demand for the product is already established.
Established suppliers:
Whatever supplier you need is already set up
Your menu and ads are already set by the parent company.
All necessary equipment and tools are predetermined:
No need to agonize over which equipment to use, this too has already been decided for you.
Disadvantages of Franchise Business
What are the uncertain set of challenges you can face when owning a franchise?
Why isn't this business venture simply not doable for some people?
Here are some of the facts, risks, and difficulties of franchise ownership learn what you should do before committing to one.
Disadvantages include:
High up-front cost: –

The initial investment; In most cases, is a large sum of money.

This is required to enter into a franchise agreement.
Sometimes this sum of money exceeds hundreds of thousands of dollars for some high-profile brands.
This is to ensure that the upfront financial burden, notes that "many of these businesses generate low-profit margins for their first several years" can survive.
Having to finance:

 Almost always there is a cost to enter into a franchise that requires financing through a third-party lender.

This creates an immense amount of debt for the franchisee which may be difficult to recover from.

Creativity is done for you, there is no freedom for change.

Your agreement to adhere to all the parent company's rules and regulations, which usually include everything.

Potentially difficult sales quotas:
Some franchisors have monthly or quarterly sales quotas that you have to meet as part of the franchise agreement.
Depending on the location you get, it could take years before you see a profit sometimes longer in a bad location.
What is The Benefit of Owning a Vending Machine Business-The In's $ Out's!
Depending on the location you get, it could take years before you see a profit sometimes longer in a bad location.
Are you looking for a profitable business you can run from home? To start a franchise business, you have to have capital ranging in the 10 to 100 thousand dollars

ran

ge. Try

starting a vending machine business! It's usually pretty easy to get into owning a vending machine.
A Vending Machine Franchise has an up-front cost that is cheaper than a franchise brick-and-mortar business.
In this section of the article, we will show you some of the things you need to know, from startup costs to choosing your vending machine products!
How to Find a Suitable Location
Have you heard of the phrase "Coin a Phrase"? Well Location, Location, Location, Plays a big role in the vending machine business. Having the right location can sometimes mean, "You Can't Fail".
Here is the thing, when you are searching for the right location, it is also important to keep in mind whatever location you choose will determine the type of vending machine you will need.
Try if all possible to talk to everyone you can in that community about what's the best way for setting up a new vending machine in their location and ask for ideas.
This will help you determine the type of vending machine you need, and you can get the best vending machines at the right price.
Understand there are a lot of different types of vending machines in use today that serve a lot of different needs.
Here are four main types of vending machines to look for when making your selection, you'll find they consist of:
Snack vending machines:
Many of these machines sell mainly food.
Nowadays the newer machines will often have credit card readers which add great value to your machine.
Soda vending machines:
These are the most popular style of vending machines,
Sometimes you will find these vending machines are outdated and very limited in their abilities.
Offering a better selection of products other than soda. For example, newer bottles, Red Bulls, water, Gatorade, etc.
This is a way you can steal a great location by being able to offer the updated machine with a better product.
Offer credit cards and you will be bumped up a notch again.
Combo vending machines:
These are machines that sell both snacks and drinks all in one and take up much less space and energy.
They work well in office settings or smaller businesses that don't warrant having two full-size snack and soda machines.
Bulk candy vending machines:
These are your traditional candy machines. They work best in malls, restaurants, barber shops, and the like; they are usually pretty easy to place.
Embarking on this business journey requires a significant upfront investment, and it's no secret that many individuals have achieved remarkable success over time. However, there's an intriguing aspect to consider: the startup costs associated with this particular type of business, including franchise ventures, have tripled since their initial introduction.
Consequently, attaining success in these ventures can pose considerable challenges. But fear not! Let's delve into alternative business options that demand fewer upfront resources, allowing us to explore the captivating world of online entrepreneurship.
The Best Way to Start an Online Business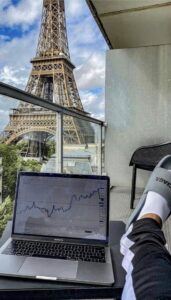 Let me start off by saying, making money online is a real thing. It is the dream of many people to set up and run a successful online business and live the Internet lifestyle.
If you're ready to be in charge of your own destiny, but don't have the capital to buy a franchise or open up a storefront, consider starting an online business.
One of the best reasons for starting an online business is your store is online. This means that you can now reach millions of customers instead of the few that happen to wander in, and here's another plus, you don't have to pay for retail space.
However, like with any business, having an excellent product and a solid marketing plan help to make your business more successful.
This article will explain some of the best approaches and the many benefits of starting an online business.
Like I said before there are a lot of people who would like to start an online business, it seems to sample enough until they try. They try and get discouraged, they either quit or give up.
The reason why so many online business fails is that they do not use the right approach to setting up an online business and they will ruin any chances of them ever being in a successful business.
This article will explain some of the best approaches and the many benefits of starting an online business.
These examples in this article have helped me to maximize my chances of success and hopefully, it will help you run a successful online business too.
What Are the Benefits of Starting an Online Business
To begin, it's an opportunity to have a lifestyle that allows you the freedom to work and live anywhere in the world you want.
It is said that all you need is a computer and an internet connection so you can create a remote business and earn money online, that sounds simple enough.
If you think about how young the Internet is, you can see that it's just starting. This is just the beginning of something amazing.
One of the first benefit tips I would like you to have been a put together a "Plan of Attack" it starts with what you're going to do and what's your first step.
Here Are Some Tips to Help Build an Online Business:
Define Your Niche- (Product or Service).
Having an online business affords you the benefit of having access to millions of customers. Just like having a lot of customers, it also brings a lot of competition.
No matter what you're trying to sell, you can bet that hundreds more online retailers have a similar idea.
Think about what distinguishes your product or service from other similar products and services?
What is it that helps your product stand apart from the rest, you'll need to find a Niche. Let's Say You Have a Product – (Pet Toys)
Now we know that there are plenty of pet lovers out there and so do a few million other people.
Do you ask yourself what makes my product different?
Are these toys handcrafted one-of-a-kind toys (or another product) is your gig, make sure it's truly original.
Show Your Expertise in The Product-Service.
Understand this if your product or service itself isn't very unique, you can add your expertise to make the selling point stronger.
For example, say your service is dog grooming, it helps if you have a degree or a few years working in that field related to pet care.
Know Your Competition
Make sure you know what you are up against take the time to check into the competition.
Learn what isn't already being offered and find a way to fill the hole with your product.
Your business needs to be registered according to your state's laws.
Make sure it's something short and catchy, easy for people to remember.
There are sites where you can visit to register your domain name
Test out some of the names you're interested in to determine whether they're a good fit and if it's available.
Get a Web Hosting Training.
There are free hosting services to be found, and Free Webpage Training sites as well.
Now, if you're serious about running an online business long-term, consider paying for one that offers all the services you need.
You'll be less likely to run into problems when your business starts to take off.
Best Small Business Website Hosting Service
Some hosting services are highly structured, allowing you to choose from among different templates to create a website quite easily.
Others allow you to do your own programming, giving you greater flexibility.
If you are really interested in starting an online business check out My # 1 Recommendation it has everything you need. You get a website, hosting, and training, 24/7 support, and awesome free tools to help you get started.
If you are going to see if this Hosting Company is a good fit for you, I recommend you try the free plan first to get your feet wet.
Now, if you can see the amazing potential this platform offers there are other plans you can apply for that has more incredible features.
There are three plans to choose from. First, there is the Free Plan, then the Premium, and last the Premium Plus. All of these add a lot more training and insight to the online business world.
If you Like to Learn More Click the Link Below!
Here's the Good News: Their "FREE PLAN" is really FREE!
You are minutes away from starting your own successful internet business.
Endless Opportunity. Zero Risk.